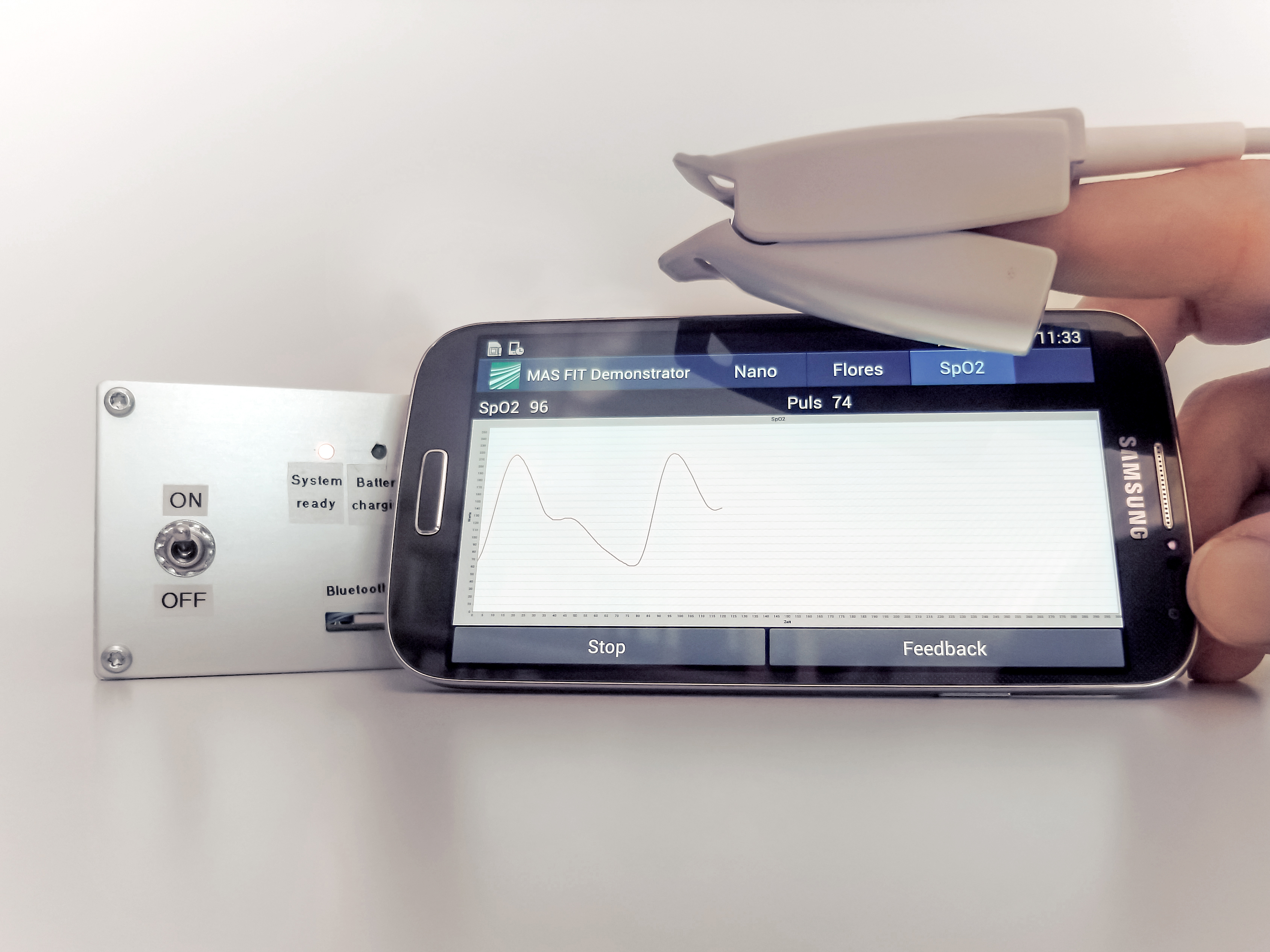 What might have been science fiction a few years ago is science fact today – and one on the verge of market introduction. The Fraunhofer Institute in Germany has developed miniature sensors that continuously monitor the user's health, communicate over a secure Bluetooth protocol to a mobile device such as a smartphone, and seamlessly transmit data to a cloud-based server.
Mobile health innovations such as this have the potential to save doctor visits, money, and lives.
The sensors can measure and monitor variables such as blood glucose, lactate, and cholesterol levels, biomarkers that may indicate presence of disease processes, and can also measure heart rate and blood oxygen level. The utility of transmitting all of the data to a cloud server is that a remote physician or family member can monitor the patient from a great distance in virtually real-time and also see trends as they develop.
Additionally, smart software could integrate the sensor data and provide diagnostic alarms for conditions like heart attack or insulin insufficiency. For people living alone and with loved ones thousands of miles away, sensors like these could literally be lifesavers.
These developments have the potential to keep elderly people independent longer and to improve the health of people working in remote locations for extended periods of time. Eventually, I expect scaled-down versions of these sensors to make their way into consumer electronics. Samsung is already marketing its S-Health suite as part of the unique software on its flagship Galaxy S4 smartphone.
I'm sure these mobile sensors will get more sophisticated over time. I also expect that clinical researchers will develop new and interesting ways to use the data for monitoring and diagnosis. From the article:
Fraunhofer FIT demonstrates the first system that integrates three different sensors in one platform. A nano potentiostat measures biochemical information in a patient's assay, e.g. glucose, lactate or cholesterol levels. A fluorescence sensor is used to detect color-marked biomarkers. A SpO2 sensor monitors heart rate and arterial oxygen saturation. A smartphone app processes the data from the three sensors and transfers them to a server. For secure data communication, a Bluetooth connection with a specifically developed protocol is used.
Takeaways: This is a glimpse into the future of telemedicine. Fraunhofer does not commercialize or market products. They license their technologies to medical device companies and related entities. I would expect Fraunhofer to already be in licensing discussions for these technologies but you should contact Fraunhofer if you and your company are in the mobile health segment.
Read more: FIT press release, 12.9.2013 – Fraunhofer FIT.